6 car safety checks for all drivers this summer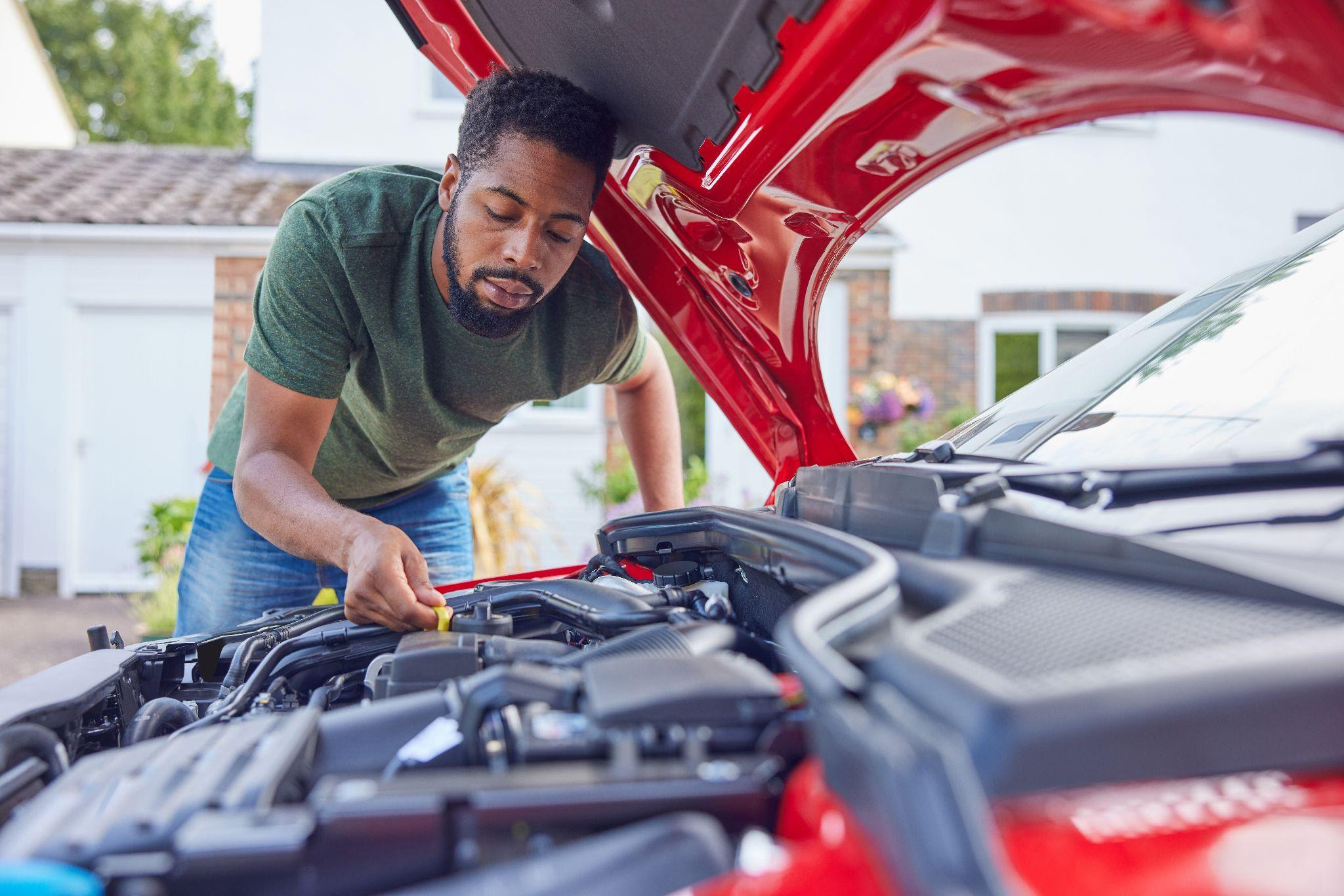 Motorists have been told to carry out important safety checks on their cars before setting off on summer journeys, as the temperatures continue to rise.
Basic car maintenance takes just a few minutes before setting off, but many motorists think their cars will be fine throughout the summer months.
In actual fact, the summer months statistically cause more car breakdowns, because of rising temperatures having a negative effect on vehicles up and down the country.
Keeping an eye on oil levels and engine coolant during sunny days will help ensure cars remain cool and prevent them from overheating.
Checking tyre pressure with an inexpensive pressure gauge will also help safety, as will making sure the battery has no leaks or cracks.
With hundreds of bugs and flies hitting the windscreen, making sure the wipers are clean and the fluid is topped up will also ensure drivers have a clear view of the road ahead.
And with fuel levels dropping faster in the summer, it's essential to keep an eye on the gauge and not rely on usual estimations of when a trip to the petrol station is needed.
Gary Digva, founder of Road Angel says that carrying out these quick car maintenance checks regularly throughout the summer will help to prevent serious breakdowns:
"Many of us know that we should perform car checks more often than we actually do, but getting in the habit of quickly inspecting your vehicle can help stop breakdowns and car damage.
"Quickly looking over your car only takes a couple of minutes out of your week but it often makes all the difference between breaking down or not.
"Keep your car cool by making sure the engine coolant and oil levels are correct before setting off – as well as using a pressure gauge to keep the tyre pressure at an optimum."
In conjunction with road safety experts at Road Angel we have highlighted the six quick and easy checks all UK drivers should carry out on their vehicles this summer.
6 Summer Safety Car Checks
Oil Levels
Ensuring the oil level is at an optimum level will keep vehicles cool and working properly. Some cars will have a warning light to show the oil levels need topping up, but drivers of older cars should use the dipstick to check the engine oil hasn't fallen below the minimum level.
Tyre Pressure
Tyres need to be kept in good condition to make sure summer drives are as safe as possible. Tyre gauges can measure the pressure and the condition of each wheel, and are inexpensive to buy. When temperatures rise, tyre pressure also increases, so it's important to carry out regular checks on vehicles when the weather is cooler in the evenings or early hours.
Battery
Even when cars aren't being driven, the heat can still badly damage vehicle batteries. Although dead batteries are often associated with cold temperatures, drivers need to be aware that hot weather can also put strains on batteries. Check there are no leaks or cracks before setting off. Many garages also offer free battery health checks.
Windscreen
Make sure to clean off bug splats and dirt on windscreens and mirrors, especially on hot days when the bright sun can affect the driver's vision. Check that the windscreen wash is topped up and the wiper blades are in a good condition to keep a clear view of the road ahead.
Engine Coolant
One of the most important checks to carry out on vehicles this summer is the engine coolant. Although coolant rarely needs topping up, checking the levels are safely between the minimum and maximum markers will prevent engines from overheating.
Fuel
Before setting off in the summer months it's crucial to watch out for dropping fuel levels. When the weather gets warmer, vehicle fuel levels tend to fall a lot quicker than they would usually. Don't rely on usual estimations on when the car needs filling up, and instead keep a close eye on the gauge.
To find out more about keeping your car safe from the heat, head over to https://www.roadangelgroup.com/.