Mobile Rumours: HTC One M8 Max, HTC One M9 design concepts, and Galaxy Note 4 leaks
The world of mobile news is scary and complicated, with rumours flying about all over the place about what the many different companies are planning on doing. If you don't know what you're looking for then chances are you won't get very far, so to ease your burden here are some of today's biggest mobile rumours.
1. Pictures of Samsung's Galaxy Note 4 leak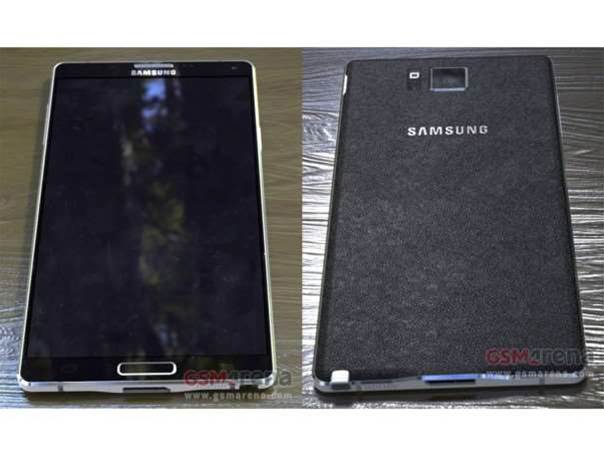 The rumours say that the Galaxy Note 4 is due to be unveiled early on next month, meaning the phone's final design must be nearing completion. It definitely seems that way from these pictures, which supposedly are Samsung's upcoming phablet. There's no curved screen, as some people had predicted, but the phone seems to have done away with Samsung's usual trick of using a plastic case. This thing is all metal. Well except for the faux leather back panel.
Some reports have claimed that the phone will be released in two models: one made of plastic and a "Prime" version made out of metal. If that is true, this would most likely be the Prime version of the phone. Thought the leaked retail box that also appeared has no mention of any subtitle. Then again, all of this could all be fake. We'll just have to wait and see. [PCAuthority]
2. Could HTC have an HTC One M8 Max phablet on the way?
There were rumours a while back about the HTC One M8 Prime, a version of the phone with more high-end specs. Sadly that got cancelled, but it doesn't mean HTC is done with the M8 as rumours have started circulating of a One M8 phablet — the HTC One M8 Max. Rumour has it that it will come with a 5.5-inch display, placing it firmly into phablet territory, and a Snapdragon 805 processor.
That's all we have for the time being, and remember that it's a rumour — all this could have been made up by a blogger who thinks people know that he's joking. [UberGizmo]
3. In fact forget about the M8, let's look at what the M9 might look like
But we have to remember that the M8 is out, and we have to look towards the future. What better way to do that than to start talking about the HTC One M9? Well concept artists have already been drawing up their own visions of what HTC's next flagship phone might be like, and this one is by Hasan Kaymak. The phone has a sleek aluminium body, a modernised set of front-facing speakers, and a redesigned rear camera with what appears to be laser focus.
For some reason Kaymak envisions this phone as something that would be released in 2018, rather than next year, which seems like a lot of forward thinking. It is a beautiful design, it's just a shame it's unlikely to see the light of day. [Phones Review]