How fashion brands do social media: 5 great examples from ASOS, Topshop, Marc Jacobs
Retailers are starting to understand it's no longer enough to simply stock the online shelves and invite us to the shop. We're becoming a nation of communication addicts, and some of the best fashion brands are finding fun ways to become part of their customers' everyday lives through innovative uses of social media.
The following companies are examples of some of the smart thinking brands who understand that by publishing useful, free and gorgeous looking blogs, online magazines, Pinterest boards and videos that don't focus solely on the products on sale, customers will not only want to buy from them – they'll want to hang out with them.
Topshop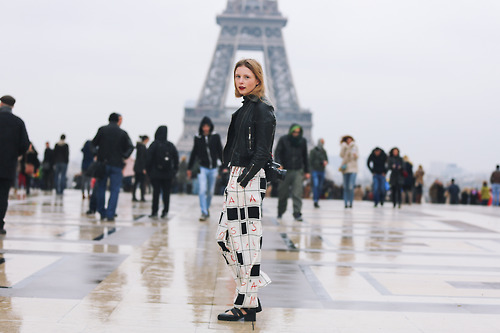 Picture 2 of 5
This high street institution runs a tight online ship too, offering hassle free access to its entire collection. A cute weather forecast feature is the first thing that pops out of the homepage, with a link to shop for weather appropriate garments (sun, overcast, etc). Features are nicely integrated, embedded smack bang in the middle of the page with tips on how to make the most of the clothes, practical makeup tutorials and celebrity interviews.

The "Style Steals" feature is a particularly handy section of the website, highlighting the site's current best bargains, but this could be improved - if you like the skirt worn in the same photo as the featured £6 camisole there's no direct link to buy it and with 355 items in the Skirt section you'd have to be pretty dedicated to hunt it down.

Outside of the main website the Topshop Tumblr is great for a bit of inspiration. "Showcasing the latest looks that make our heads turn", a mix of in-house photos, people on the street and in Topshop stores snapped by roving reporters and customer-submitted images show off the clothes in real life situations and offers a taste of the limelight to the more fashion forward amongst us.