Mailbox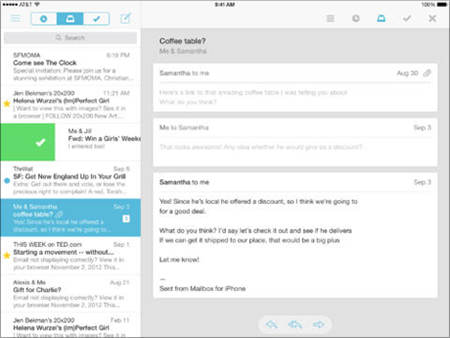 One of the perennial difficulties of modern life is staying on top
of your email. If you're away from them for too long, your inbox will fill up and
you'll be left with that constant dread in the pit of your stomach that you've still
got loads to do (or is that just me who gets that?). Either way, Mailbox can be
your saviour.

It taps into your Gmail account but then does something clever - it enables you
to archive or delete stuff with a swipe of the finger, and more crucially it lets you
tell it to hide an email until a point in the future. So on a Friday afternoon you can
tell it to hide a certain email until Monday morning - so you can get on with the
weekend without worrying. Out of sight, out of mind.
iPads aren't just for fun – they can be used to make your life better too. Here's our pick of the top ten iPad apps for women.