Sound Asleep Pillow - £17.99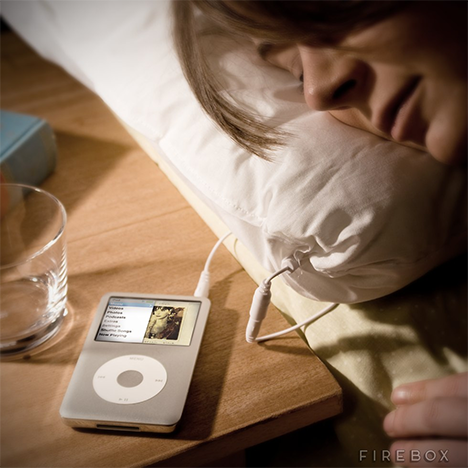 Can't get to sleep? Maybe some music will help. It's a pillow with a
built in speaker - and a 3.5mm jack that will enable you to plug in everything from
an iPhone to your TV. What's rather clever is that the speaker is embedded into it,
and will play so softly only you'll be able to hear it - so it could be a great way of
distracting yourself from your partner's snoring.

There's two versions available - the standard £17.99 pillow, or the fancier £24.99
memory foam pillow. Now you can catch some Zzzs and catch up on podcasts at
the same time.
We're now exactly a month away from Christmas… so now is the time to start thinking about gifts! Here's our pick of ten quirky gadget gifts for the geek in your life!