Fairway Solitaire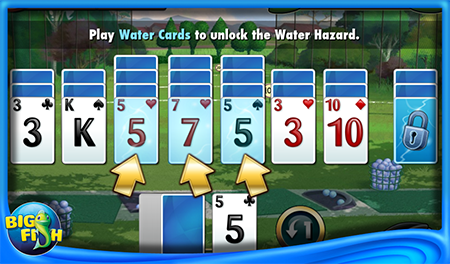 Who knew that golf and solitaire would go so well together?
As if that wasn't weird enough, the game also has a narrative element -
telling the story of a cartoon gopher. In what is an inevitable car-crash of
mixed metaphors, whether or not this game ends up below par - it's trump
card is that no one else will have ever done this before.

And besides - it's more fun than spending the day on an actual golf course.
Despite its male-dominated beginnings, 48% of gamers are now women – and it's easy to see why. With so many games available for mobile operating systems like Android, it's almost impossible not to be drawn in by an overwhelming desire to collect gold coins, or wreak vengeance on virtual enemies. With that in mind – here's a selection of some of the best Android games out there.