X-Doria Dash Folio in Brown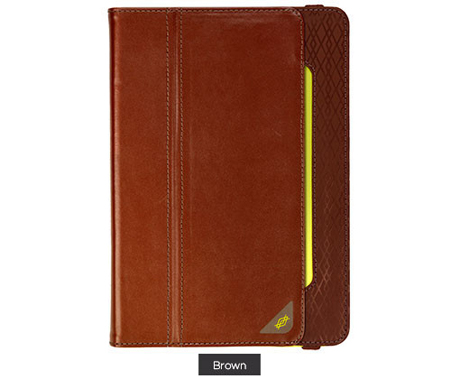 A formal-looking iPad case, complete with a full frame enclosure to keep your tablet
secure, which also doubles up as a stand that wakes your iPad up when it's
opened.

Available from X-Doria for $39.99.
Apple unveiled it's teeny tiny tablet, the iPad Mini, last week and you can already pre-order one from the brand's website. But since you're forking out a fair few pennies for the latest Apple gadget, you'll want to keep it wrapped up safe in one of these new cases designed especially with the palm-sized tablet in mind.