Fujifilm FinePix XP150 Camera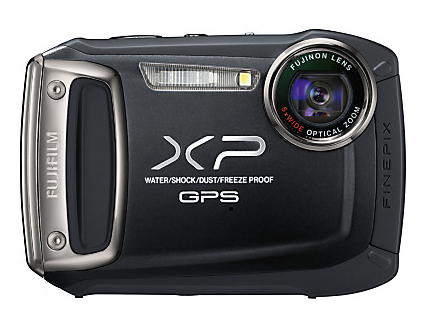 We've already included this tough Fujilfilm camera in our 
festivals and outdoor summer fun round-up, but felt it'd be great for those
watching, attending and just celebrating the Olympics too.

It's waterproof, shockproof, freezeproof AND dustproof, so it should allow you to
snap away in even the rainiest, most British conditions.

It has a 14.4MP CMOS sensor, 5X optical zoom and shoots 1080P videos in full
HD too. It has a bunch of cool features you'd expect from a mid-range camera,
such as face detection and easy uploading to social networks.

Available from Amazon for £176.94.
As a nation we've collectively whined about the London 2012 Olympics now for what feels like decades, but whether you're still throwing a tantrum about the fact you couldn't get tickets or have a mild anxiety attack every time TFL sends you one of those handy (read really goddam annoying) update emails, they're happening.
There's nothing you or I can do to stop them now. So let's embrace the Olympics the only way we know how, with cool apps, useful gadgets and a tonne of cheesy accessories we're sure you'll never use again.
Everyday at 3pm (OK, more like 3.30pm) we'll be bringing you our top three Olympic-themed gadgets, apps and other techy tat from the day, which we've called the Shiny Shiny triathalon (GEDDIT?). Ready… Set… Sorry.