Yumbots Robot Cupcake Molds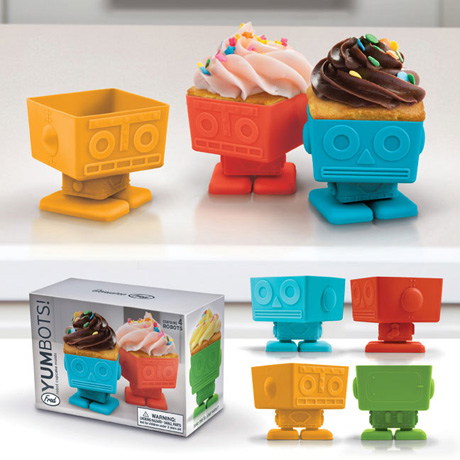 Get rid of those fancy little paper cases and instead fill these cute and colourful
robots full of batter to make a whole army of sci-fi cupcakes.

Available from Play.com for £12.79.
If you know someone who prefers to keep their inner geek hidden away at work, then make sure their home is filled with all kinds of geeky treasures, from silly gadgets and crazy inventions to novelty sci-fi products and nods to some of their favourite retro games.