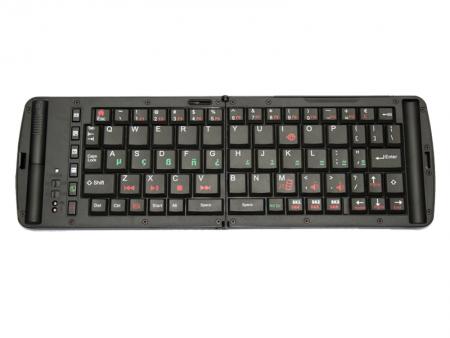 However great the iPhone 4 is, it's still no fun tapping away at a tiny screen when
 you're writing an email / lengthy SMS apology for your weekend behaviour /
 novel. This fold-up Bluetooth keyboard is designed to fit into your pocket, but
 with the feel and functionality of a 'proper' keyboard. Get your pre-orders in
 now.
As you'll already know, today is all about the iPhone 4. But, for the lucky devils who have already managed to get their mitts on one, the shopping doesn't stop there. Our latest gallery just goes to show there's a whole host of lip-smacking accessories to make your mobile even more fun to fiddle with.
And we're not just talking about cases to make your phone look pretty (although they're good, too). Some of these can boost your audio and visual experience too.