Moto Rokr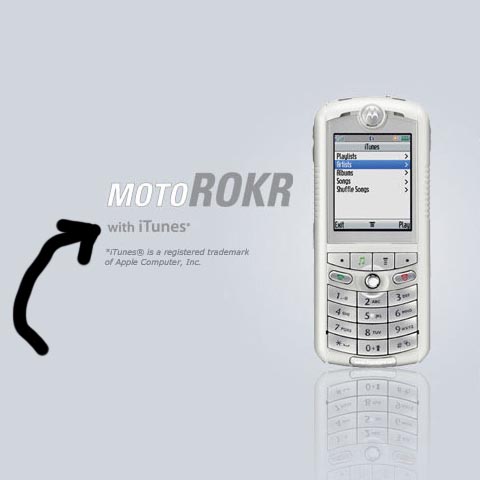 Weren't expecting this were you? The 2005 Moto Rokr is the first phone made
with Apple's blessing and with iTunes onboard. It was the fruit of a short-lived
collaboration between "Apple Computers" as it's quaintly called up there and
Motorola, the trendy phone-makers of 2005. Candy-bar style it's got way more
Motorola than Apple in its DNA, though it does bear a passing resemblance to
the chunky all-white iPods of the day. 
The slender silver-banded iPhone 4 set many hearts aflutter when Steve Jobs revealed it last night, and will undoubtedly open many wallets come June 24 when it arrives in UK shops. But the iconic phone hasn't always been so sleek and glassy, we take a look at the iPhone through the ages.
Starting with the iPhone time forgot, a 2005 co-operation between Apple and Motorola, then the revolution of the first one in 2007, the darker glossy plastic of the 3G in 2008, the curvy dark 3Gs in 2009 to the iPhone 4 in 2010.