Soup was cold? don't tell restaurant site TopTable – supposedly neutral site deletes negative reviews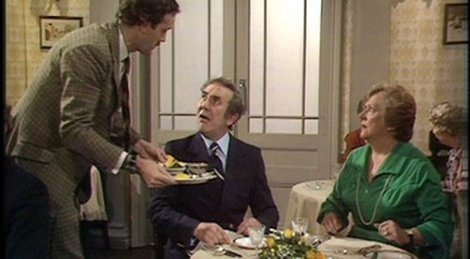 Bad meal or hour-long wait? Don't bother posting your experiences to restaurant review site TopTable. Seems they only publish positive reviews…
Blogger and high-power tweeter, Zoe Margolis aka @girlonetrack, has highlighted a problem with the restaurant bookings and review website. While the site invites reviews by users, Margolis and several other users on Twitter have alleged that it refuses to publish negative reviews.
While the reviews are a secondary function on the site which is mostly about making bookings and giving members offers at local restaurants, they are important and do show up on the profile page for all restaurants listed. Diner ratings (by stars out of 10) help rank the restaurants.
The cliche with internet reviews is that they are often too full of weird comments or passing h8ers – not that they are bland and too polite. But seems like TopTable have been taking things to the other extreme – declining to publish negative but valid reviews of the restaurants.
In one particular case mentioned on Twitter, Margolis said that out of her 23 reviews for the site only four had been negative but that those were the four that didn't get published. Several users said they'd had the same experiences @GeorgePoles said: "my wife has had the same problem on 2 occasions. Neither review was abusive/libellous/unreasonable, just fair."
While we're all in favour of moderating reviews, if it's done with a PR agenda then that should be made clear, and users shouldn't have their reviews slyly deleted.
Margolis tweets: Restaurant-reviewing websites should publish ALL reviews, right? Potential "libel" = feeble excuse, @toptable.
Well, probably not surprising as we're pretty sure that these restaurants are where TopTable are getting their money from, but it does undermine the validity of the user rankings and the information it gives its customers.
We've approached them for comment and we'll update this story when we hear back…