Tesco cut contract lengths in their new iPhone pricing plans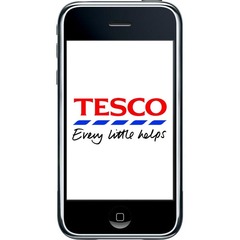 Tesco Mobile have released new price plans for the iPhone 3G and 3Gs- and have cut the contracts back down to one year.
Customers have complained at the lengthy 18 and 24 month contracts that networks have tied them into on the top smartphones, so Tescos will cater to demand by going back down to one year on this one. Otherwise, prices are almost exactly the same as before and as on other networks. Their new deal costs £35 a month for 12 months and offers 750 free minutes and unlimited texts and data – pretty good.
It's available on the iPhone 3g with a £100 down payment, on the iPhone 3Gs 16gb for a down payment of £200 or the 3Gs 32gb for £275.
And if you think you're likely to use more than 750 minutes, you can get a free iPhone 3GS 16GB, with unlimited calls, texts and data on a 24-month contract for just £45 per month.
We're all interested to see what the price plans will be like for the new iPhone 4 which we so tantalisingly glimpsed over the weekend, but of course those won't be released till after its official launch in June.
See more on Tesco Mobile