SlapoMeter site lets you slap a politican during the election tonight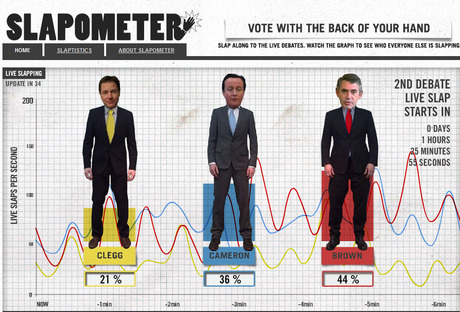 Annoyed by politicians? Feel like slapping them? That's exactly what the Slapometer lets you do. Set up your laptop in front of the TV tonight as you settle down for the election debate and get slappin'.
The site totals up the slaps for each politician. Gordon Brown is currently the most slapped, but I have to say through some interface quirk it's quite hard to slap David Cameron.
See site here: Slapometer