Shoppers get 3D TV experience in Westfield trial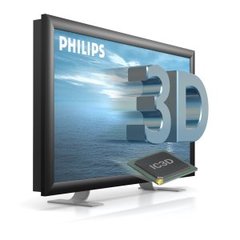 Shoppers in London retail paradise Westfield will be able to watch 3D tv in a special trial running from next week.
Sky will be handing out 3D glasses to shoppers and letting them watch a 3D demo tape of sports and catwalk fashion clips. The stunt is intended to boost demand for the service when 3D TVs hit shelves next month.
Sky's existing Sky+HD boxes, are already equipped to receive Sky 3D, so current customers will only need to upgrade their TV set. On the content side, Sky 3D will launch with a range of movies, sport, documentaries, entertainment and arts content in three dimensons.
See the trial in the Westfield at the Sky Retail Store on level 2
More info on Sky's 3D plans here: www.sky.com/3d