Phase Car Stereo lets you play music from iPod or memory stick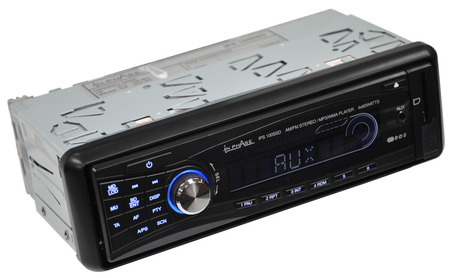 If you are fed up with jiggling CDs around to get music in your car, then winkle out the car stereo and replace it with this, the In Phase IPS-100SSD.
It's a headunit or a digital car stereo that can take input from any music storage device: you can hook it up to your iPod, to an Mp3 player or just insert a memory stick or an SD card.
The Phase has Solid State memory, meaning it can pack a lot into a small area.
They say "it has a shallow mount depth making it the perfect unit for installing into vehicles with limited in-dash space such as tractors!" Great, your tractor is now compatible with your iPod. Also has FM radio with 30 presets.
In Phase IPS-100SSD £89.99 from www.inphaseaudio.co.uk