LG brings a 3D TV triple whammy to the UK's sitting rooms
LG just announced that they are launching a portfolio of 3D TV devices due to hit UK shops in May – bringing the 3D experience of films like Avatar to the nation's sitting rooms.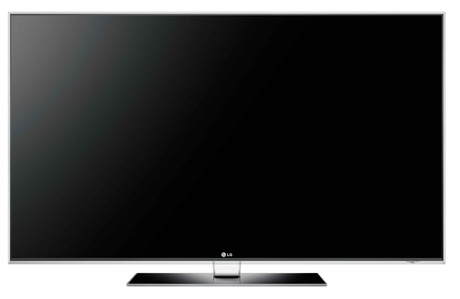 The products were raced to shelves faster than intended according to Head of Marketing Stephen Gater: "We've seen such enormous interest and excitement from
consumers around 3D TV that we choose to bring the LX9900 televisions
to the shelves ahead of schedule, to meet the demand." he said.
The three products on sale are:
Full LED 3D Ready TV (the LX9900)
With a tiny frame, a massive screen and at only 3.5cm thick this is a striking-looking set. (Beauty shot above.) LG say it has better picture quality, a unique single layer ultra slim Infinia design, it's available in both 47in and 55in. The TVs can be so slim because they use active 3D technology meaning all the components that allow the picture to become 3D are housed within the glasses worn by the viewer.
*Glasses are sold separately*
3D Blu-ray Player (the BX580)
This adds an extra dimension to DVDs make normal films into 3D films. With HDMI 1.4, the BX580 plays 3D Blu-ray movies, as well as normal Blu-ray disks and DVDs.
It is wifi-enabled which lets you connect to YouTube and online photos for example and also gives you the ability to stream information from your home PC or mobile.
Sky TV compatibility set
Football matches, nature docs and other shows will now be broadcast on Sky in 3D, a Sky compatibility box for the set will enable viewers to watch this content.

See more on LG's website here