Urbanz DJ-ing kit for kids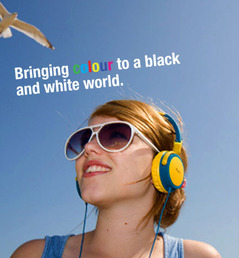 Get the kids launched on their international DJing career early, by giving them some trinkets from Urbanz this Christmas.
Well not a load of vinyl and a set of decks – but perhaps the small but loud USB speaker Rockstar and some serious block headphones. They're leather, they come in different colours – they'd be great for a child with attitude.
It's about the style as much as the tech with Urbanz – whose mission statement is to bring colour to the black and grey headsets gripping the ears of the music-listening public. Headphones come in blue & black and khaki & brown this year.
The block folding headphones have self adjusting leather head pads and are supplied with two different coloured pairs of pads, so you can change according to
The Block headphones are supplied with a colour coded detachable curly cable complete with both a 3.5mm gold jack and 6.3mm gold adaptor.
Rockstar speakers £17.99 and Block Headphones £49.99 from www.urbanz.co.uk