Win Samsung i8910 HD smartphone!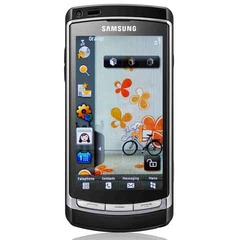 We're giving away one of Samsung's sexy i8910 phones as featured on the video below. Normally they come with a £40 per month Orange contract, but thanks to a nice offer from Samsung, the winner will get this handset absolutely free..
How to enter
Email me at [email protected] with "samsung competition" in the subject line and a very short description of something you would video if you had an HD video camera in your phone and we'll post out the handset to the winner.
Competition terms
The competition will run for 7 days until 6pm Thursday 16th July. The winner will be notified within 7 days of the closing date.
Whilst entries will be accepted from anywhere, Shiny Shiny cannot be held responsible for the non-compatibility of the phone if registered overseas.
If you're not lucky enough to win, or just want a Samsung i8910HD phone now, head over to the Orange/Samsung Shop.