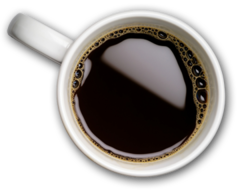 The dark liquid that flows in the veins of the workforce, coffee is a popular drink. American coffee-drinkers consume an average 3.1 cups a day (according to coffeeresearch.org) – sadly British statistics haven't been compiled, but I imagine we're not far behind. If you're going to drink that much of it, it might as well be good. We look at the best machines for making café-standard espresso in the comfort of your kitchen.
Cafetieres, Filter Coffee Makers and Percolators use plungers, filters and steam to make coffee. We're looking at the fourth type of coffee-maker: espresso and cappuccino makers, which make stronger more intense coffees and are what you see in professional coffee shops.
To look out for in an espresso machine:
1. What kind of coffee do you use with it?
Expresso machines need extra-finely ground coffee. Some machines use coffee pods which are easier to clean up afterwards and keep for slightly long than normal coffee. Called Nespresso machines, these pod-users are convenient, but you're tied into buying that maker's selection of coffees. (Unless you hack them by recycling a pod with your own coffee and a bit of tinfoil: see a video of entrepreneurial nespresso machine hacker.)
2. Is it steam or pump driven?
Espresso machines either use steam or pressure to force the water through the coffee grounds: cheaper machines use steam, more expensive machines use pumps. Commercial coffee-sellers use pumps.
3. The bar pressure
Bar pressure defines at what pressure the steam meets the coffee granules at the correct speed. If it's too slow, it could result in a bitter taste. 15 – 19 bar is the optimum, though some suppliers claim 9-11 bar is enough if the beans have been ground correctly.
Pump machines have better bar pressure than steam machines.
4. Does it have a milk steamer?
I love frothy milk beyond reason and most espresso machines come with a steam wand, which shoots steam through milk, heating and frothing it for use in cappuccinos and lattes.
Prices range from about £40 to the frankly horrifying £999 (for a deLonghi Prima Donna Espresso Coffee-maker)
Click on the image below to start the gallery