PPQ enter the netbook market with a designer bag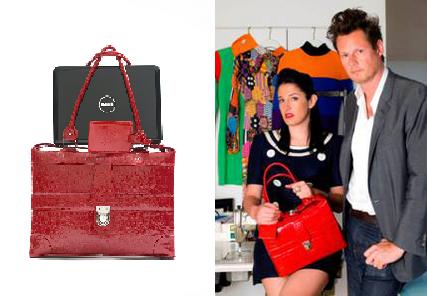 PPQ are known for pushing the boat out when it comes to blending technology with style (remember their to die for Sky boxes of last year?) and their latest creation takes note of the big buzzword in the tech field right now- netbooks. We love them so much here we've even given them their own sub-category in our computer field, and now you can tote yours around in a designer case. They've designed a deep red crocodile print bag for you to use, which features a velvet padded interior and a couple extra pockets for all your paraphernalia. It will cost£40 from Vodafone when you get a netbook on contract.
More cases and bags here.