Could keyboards be on the agenda for Rock Band 3?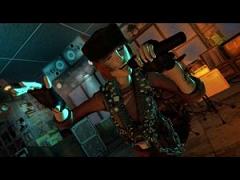 Word on the web is Harmonix won't be releasing Rock Band 3 this year – and that's from the horses mouth itself. Considering Rock Band 2 only made it onto the Xbox 360 in September, it's only right to give it a bit of breathing space before its successor is released. However, there are talks of introducing a keyboard peripherals to the Rock Band game play, which we could see by the time numero trois hits the shelves. Speaking at CES a few days ago, co-founder and CEO Alex Rigopolous said he's like to work with rock legends/gods Led Zeplin and hinted that Rock Band 3 (when it finally graces us with its presence) could feature a keyboard peripheral by saying: "The only answer I can give you to that question right now is maybe." Still, a maybe is better than 'no comment' right?
What do you think? Would the addition of a keyboard peripheral improve or hinder Rock Band game play?
[via
Computer and Videogames
]
More gaming here