Win a SaSi sex toy for Christmas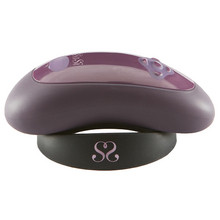 Not that long ago we told you all about the SaSi, the sex toy that can be programed to know just what you like. Well now you lucky people have the chance to win one for yourself, instead of paying the full £94.99 from Love Honey.
To win simply answer the question after the jump.
How many colours does the SaSi comes in?
Is it available in
a) 1 colour
b)2 colors
c) 3 colours
Now email the answer with your name and address to Shiny Shiny comps
Check out T's and C's here
See here for more X rated fun