COOKO Smart Watch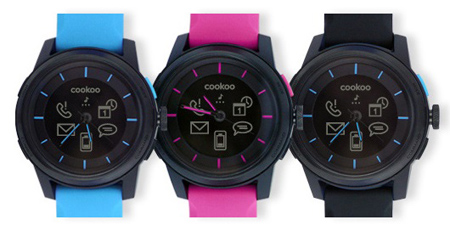 ConnecteDeviceLtd is this year launching its COOKO Smart Watch, a gadget that nearly
doubled its $150,000 Kickstarter fundraising goal earlier in the year because it looks
awesome, supports Bluetooth 4.0 and keeps you connected to the world of the web 24/7.
Gone are the days of the boring, old wristwatch, which was only ever able to tell the time and possibly look a little bit stylish at the same time.
Now a range of new "watches" are in town that are super connected and probably more intelligent than your average teenager and there are LOTS of rumours flying round that Apple's been working on its own smart watch for some time.
Although we've seen a lot of innovative watches emerge over the past few years, it looks like CES 2013 has been an advanced watch EXTRAVAGANZA as there have been some impressive – and at the same time pretty pointless – wrist accessories, so here are our five favourite from the show floor so far.