Apple drama and volcano see cost of iPad for Brits shooting up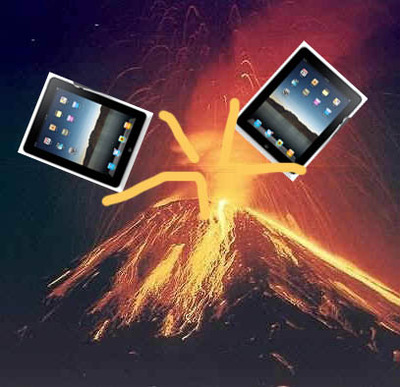 That volcano is not helping British Mac fans. If it seemed bad enough that Apple delayed the UK release of their iPad, the ash filling transatlantic air passages has killed the prospect of casual visits to the States and all sorts of air freight. British prices for iPad have been going up almost as fast as Icelandic rock.
Add in the fact that getting the iPad to Europe doesn't seem to be top of Apple's priority list now they're involved in a bizarre leak scandal around the iPhone 4G.
Some prices in pounds for the iPad have been spotted on the site of a Gibraltar Apple reseller called Newton. I suppose we shouldn't be too surprised that people are taking advantage of Brits desperate to get their hands on the new wunder-gadget, but the prices are ridiculous even granted that Apple's prices get a hike when they move over to Britain.
Buying the cheapest model in the US – the 16GB memory wifi model costs $550 (that's $499 plus 9% sales tax), currently that's about £365.
These Gibraltar guys are charging £599 for the cheapest model (£234 more) and I bet that doesn't include shipping. See prices in pictures below.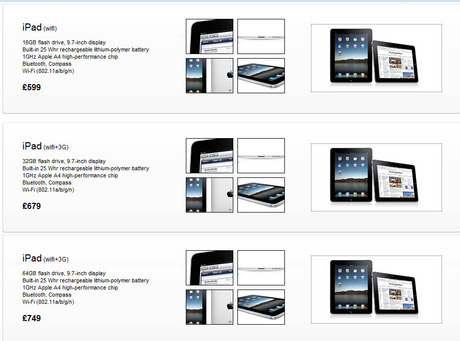 Given that the volcano could keep rumbling for months if volcanologists are to be believed, maybe the Royal Navy should be drafted in to ship a few hundred thousand iPads over along with all the stranded tourists they need to pick up.