Grazia makes Florence go all 3D thanks to Augmented Reality Magazine cover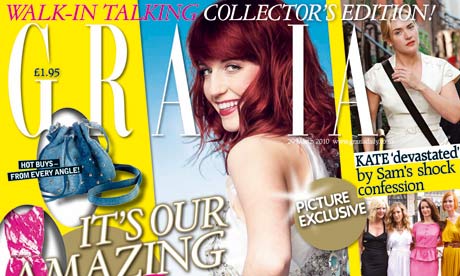 Augmented reality is everybody's favourite toy this year. British fashion magazine Grazia have launched right in with an Augmented Reality cover starring pop icon Florence and the Machine.
Present the cover to a webcam while on the Grazia site and a virtual Florence pops up on the screen doing a little dance and singing You Got the Love. You can also see 3d models of this year's Spring/Summer collections.
Disappointingly, it is not as incredible as it sounds, but an iPhone app that lets you unlock further special features, including the ability to "spin Florence around by blowing into your iPhone and take a picture of her in any location", is, according to Twitter, pretty fun.
Is it adding much to the mag? – a lot of novelty value that's for sure. Fashion has been quick at picking up AR and 3D with London Fashion show featuring some prominent techie innovations. We'll see where the partnership takes us…
The Florence and the Machine edition is out today, more info at Grazia Daily