Now the Rubik's cube is a Wii accessory too
So many everyday items are becoming Wii accessories that I'll barely bat an eyelid when someone informs me that you can buy Wii-compatible cats.
The latest addition to the roster of Wii accessories is the Rubik's cube. Now available in Europe, this brain-teasing WiiWare is available with a series of games from Rubik's Puzzle Galaxy.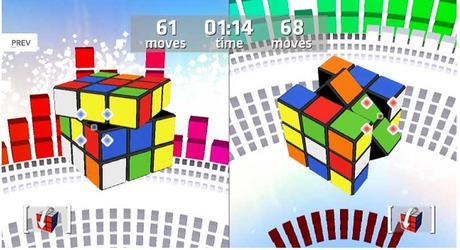 One for spatial puzzle fanatics – I'm sure this is amazing for your brain. It lets players explore 3D cube and structure problems on the screen and it also gives you virtual tutorials on how to solve real-life Rubik's cubes, letting you compare your time with masters of the cube.
Rubik's Puzzle Galaxy: RUSH will be released on December 11th on WiiWare in Europe and on December 14th in North America.
See Puzzle Galaxy site for more information