Hear-Muffs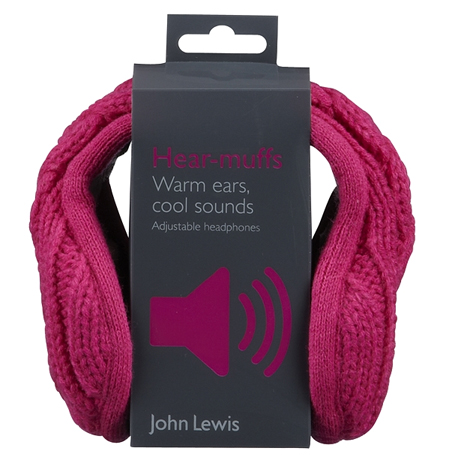 If you know someone who must always be listening to music, then these cute
Hear-Muffs are a great way to keep them entertained and warm at the same time.
They're not the same as conventional ear-muffs as they sit at the back of your
head, just above your neck, which at first seems a bit weird but actually makes
them more comfortable and hairstyle-friendly.

Available from John Lewis for £15.
You no longer have to depend on thousands of layers and a pretty unflattering (and frankly quite ridiculous) trapper hat to keep warm in the winter months. There are plenty of gadgets and cuddly little inventions to keep frosty toes, fingers and bodies toasty that would make ideal gifts this Christmas. They're pretty foolproof too, as every friend, family member and colleague, from your gran through to that weirdo in your office you unfortunately picked for secret santa, appreciates a warm and snuggly gift.