The world of mobile news is scary and complicated, with rumours flying about all over the place about what the many different companies are planning on doing. If you don't know what you're looking for then chances are you won't get very far, so to ease your burden here are some of today's biggest mobile rumours.
1. The Samsung Galaxy Note 4 has appeared on an operator listing
We all know the Galaxy Note 4 is coming, even Samsung has admitted it. When it's coming is a different question altogether, though. Rumours say that we don't have very long to wait (a month maybe), and it definitely appears we are getting close to launch now that a listing for the device has appeared on the website of Korean mobile Operator LG U+.
It may not say "Samsung Galaxy Note 4″ directly, but it does show the previously leaked model number — SM-N910L. It's nothing definitive, or set in stone, but usually once phones start appearing on the websites of networks and operators they get announced shortly afterwards. [Phones Review]
2. Renders of the HTC One M8 for Windows Phone leak
We've heard a great deal about the rumoured Windows Phone version of the HTC One M8, and now we get a glimpse of what the phone might look like thanks to these leaked renders. Funnily enough, it looks like an HTC One M8 running Windows Phone. So if and when the phone is released, it looks like Windows Phone users will have access to all the fancy functions that have gone down so well on the Android version of the phone. [IntoMobile]
3. Could Nokia be ready to make more Android smartphones?
Head of Microsoft mobile Stephen Elop may have declared that Nokia's experiment with Android is over, job listings on LinkedIn seem to indicate otherwise. According to Russian mobile news site mobiltelefon.ru, dozens of vacancies have appeared on the site within the last couple of weeks looking for designers, engineers, and researchers, with many listings indicating that Nokia is looking to re-enter the smartphone market.
That can't really pertain to Windows Phone, since Nokia is still releasing Windows Phone devices fairly regularly, it would imply that Nokia might be branching off into other areas — like Android. Worth noting is that many listings specifically call for applicants to have experience writing camera drivers for Android devices. If that's not a massive clue, I don't know what is. [BGR]
4. Concept art for Android Silver leaks
Android Silver was first announced months ago, and it was widely believed that it would be Google's successor to the Nexus line of handsets. Sadly we haven't heard anything since, which has raised some questions on when we'll actually see it and find out exactly what's involved. Fortunately we have this concept to show us a possible design for Android Silver that might give us an indication of what to expect with the upcoming Nexus 6. Apparently this concept phone has 3GB of RAM, runs on Android L, has a 5-inch screen, a 3,000 mAh battery, and an aluminium chassis to keep it all safe in. [androidsilverseries.com]
By Tom Pritchard | August 4th, 2014
---
---
Must read posts: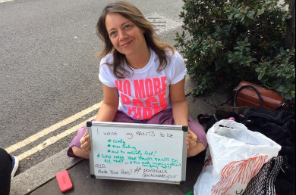 shinyshiny speaks to No More Page 3's Lucy-Ann Holmes...
---
---