Christmas is coming and the goose is getting fat... so you should probably think about getting it a Nike Fuelband or a Fitbit for Christmas. But even if you can't, technology can still enhance the festive season thanks to the power of apps. Here's our pick of ten of the best.
Christmas Booth: Festive Photo Fun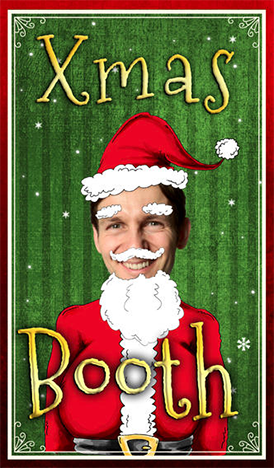 A photo editor that will make things a bit more festive - import a photo,
add Christmas accessories and become the person you always loathed when you
were a moody teenager. "Stickers", as they call the little graphics can be resized
and rotated to adapt to different photos, and more can be bought with micropayments.
Think you know Assassin's Creed ? Prove it! Take our Assassin's Creed travel quiz