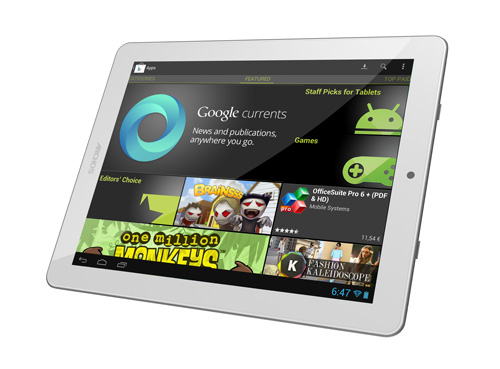 Some fairly big breaking news from tablet maker Archos. The company has just unveiled new devices in the guise of the Platinum range which feature a sleek aluminum design, high definition IPS displays, quad-core processors and the Android 4.1 Jelly Bean operating system.
The company says that the tablet will come in three sizes: 8-inch, 9.7-inch and 11.6-inch and will be available in February and April (for the 11.6inch tablet). The 11.6inch breaks new ground in that it is significantly bigger than standard tablets and could well herald a growth surge in high-end larger screen devices.
All three are decently specified and competitively priced, especially the large screen version.
Here's the release from the maker.
The entire Platinum range will all share the following features:
• High-Definition IPS display with capacitive multi-touch screen
• QUAD core CPU at 1.2 GHz with 8-core GPU, with 1080p video decoding
• 2 GB RAM
• Android 4.1 Jelly Bean
• Full access to the 700,000 applications
• Archos Media Center applications
• Front and Back Cameras
• Mini-HDMI and Micro SD ports
The ARCHOS 80 Platinum, an 8″ tablet, features a 1024×768 resolution IPS screen and when compared to the Kindle Fire HD 8.9 it is almost twice as fast, has double the RAM and has a back camera for a fraction of the cost. The 80 Platinum will be available in February for £179
The ARCHOS 97 Platinum HD, a 9.7″ tablet, features a stunning 2048×1536 resolution IPS screen, which is comparable to the Retina display found in the iPad, but is 40% less expensive. The 97 Platinum HD will be available in February for £249
The ARCHOS 116 Platinum, an 11.6″ tablet, features a 1920×1080 resolution IPS screen, unlike anything currently on the market. The 116 Platinum will be available in April for £299
By Ashley Norris | February 14th, 2013
---
---
Must read posts: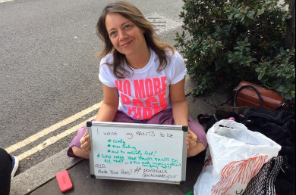 shinyshiny speaks to No More Page 3's Lucy-Ann Holmes...
---
---