Those Apple rumours just keep coming, and keeping up with them all is proving to be a difficult task. To keep you up to speed, here is today's round-up of the biggest Apple rumours and news.
1. An updated Apple TV might not be seen until next year
The last time we saw a new Apple TV was in the January of 2012, and ever since rumours have been flying around the internet claiming that Apple is on the verge of announcing a new model to compete with other streaming devices like Roku and Chromecast. These rumours gained a bit more speed after a price drop in June, but now it's being suggested that the new version of Apple's srt top box won't be seen until 2015 at the earliest.
Why is that? One of the reasons being reported is that Apple's partners, the US cable companies, are dragging there heels and deliberately stalling until after the upcoming ComCast/Time Warner merger. Other say that Apple is trying to bite off more than it can chew in terms of content and is facing delays acquiring the rights for new content that would be necessary for the box's success. But in all honesty, we don't know a thing. The delay might not be happening, or Apple might have just given up on Apple TV altogether. We'll just have to wait for an official announcement. When that will be, nobody knows. [Ubergizmo]
2. Apple's Beats Acquisition could see 200 job losses
A couple of months ago, after much speculation in the media, Apple announced that it had bought headphone company Beats for $3 billion. While sounds like it could open up a whole set of new doors for both companies, it turns out not everyone will be feeling the positive effect of the sale. If rumours are to be believed Apple is looking to cut over 200 jobs, which is 40% of its global workforce, after the deal is finalised tomorrow. Until we hear more we can't take these as gospel, but both the New York Post and Bloomberg are reporting the same thing from different sources. [Ubergizmo]
3. a 27-inch 4k iMac could be on the way
Following the accidental mention of a new iMac Mini the other day, it turns out that Apple might have also accidentally revealed that a new 27-inch iMac is on its way. The page has since been taken down, but if previous rumours are to be believed then this iMac might well be coming with a 4K resolution screen to coincide with the full public release of OS X Yosemite in October.  You can see the table mentioning the new computer below[BGR]
By Tom Pritchard | July 31st, 2014
---
---
Must read posts: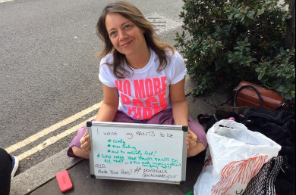 shinyshiny speaks to No More Page 3's Lucy-Ann Holmes...
---
---