iPhone 6 rumours are pretty much a weekly event at this point, but with September still painfully far away we'll take any news or gossip we can get. We've had specs, we've had photos, but now we have this video from AliExpress via Japanese site MacOtakara, which appears to show an iPhone 6 back plate, plus a couple of dummy models, all shown alongside an iPhone 5S for comparison. The back plate seems to be from the 4.7-inch iPhone 6 rather than its phablet sibling.
Word is that the new models will be going into production sometime in the next month and will be launched in September with some sources pinning the date as 19 September. Despite earlier rumours that the smaller model would be released first, with the 5.5-inch version coming later in the year, Bloomberg is convinced they'll be unveiled together.
We think that the new iPhone might have a Liquidmetal body and Sapphire glass display, making it probably the most durable model yet. It should have at least an 8 and possibly a 10 megapixel camera and Apple could even extend storage to 128 MB as it did with the iPad. We also know we can expect an emphasis on its fingerprint scanning technology and especially on music services with this being Apple's first phone release since its purchase of Beats. And it seems fair to say that we can expect more than a little consumer demand…
By Diane Shipley | June 27th, 2014
---
---
Must read posts: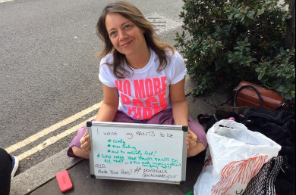 shinyshiny speaks to No More Page 3's Lucy-Ann Holmes...
---
---