The great thing about Android is that it's just so customisable compared to iPhone. Not only can you install apps and widgets, but you can even install entire new homescreen launchers – replacing the app that launches apps on your phone. There's loads of great options – and here's our pick of five of the most interesting.
Aviate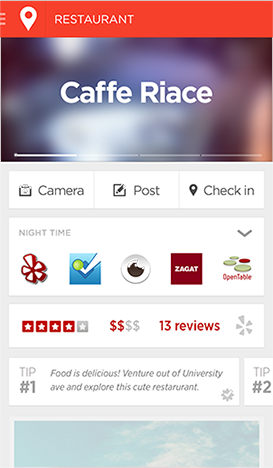 Aviate is super new and beta only at the moment - so you'll need an
invite to use it. If you can get hold of one though it may well be worth it. Taking a leaf
from Cover's book, Aviate brings the contextual experience to the whole launcher -
display apps and widgets depending on where you are and the time of day. So in the
morning you'll get the weather forecast and your news headlines app - and in the
evening if it figures out you're in a restaurant, you'll get links to Foursquare to
check-in and Zagat so you can write a review whilst ignoring your dining partner.
Brilliant.
---
---
---
---
---