Crosley Keepsake Turntable £160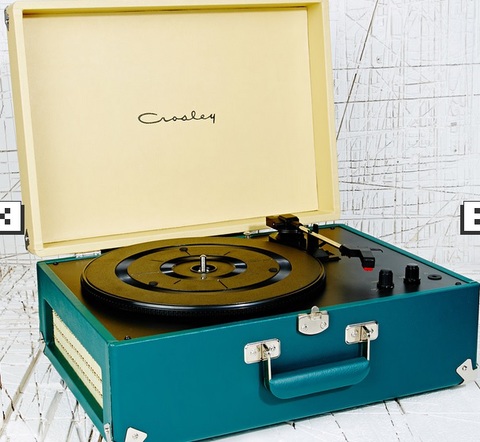 Crosley is a US maker that specialises in delivering quality,
but not too pricey reproductions of classic audio gear. It has a lovely range
of record based hi-fi systems and you can get them in the UK via Urban
Outfitters.

Pick of the bunch is this Crosley Keepsake Turntable UK, which is finished
in teal, but you can get it in other colours too. It plays 7" and 12" records
at 33 1/3, 45 and 78 rpm with an automatic return arm featuring a
diamond stylus needle with adjustable tone. It also comes with a USB
connection so that you can save your vinyl tracks as MP3s should you wish.
As with all Crosley gear the speakers are a reasonable standard. It will look
great in a vintagey living room and Urban Outfitters also sell a cute retro
table to place it on.
---
---
---
---