Why do games have to be exclusively for the kids: Surely adults are allowed to have fun post school days?
There's nothing like re-mastering your stunt kite skills or remote-controlled flying toys – as a far more capable grown up, as let's face it, we're all still playground show-offs deep down.
Save the gym membership fee and release your inner Peter Pan with one of these cool outdoor games / gadgets, guaranteed to liven up any park or BBQ event this summer – regardless of the sun making an appearance. Or not!
Here is our round up of fantastic outdoor games
By Ashley Norris | May 20th, 2013
iHelicopter - Lightspeed Android / iPad / iPhone Controlled £28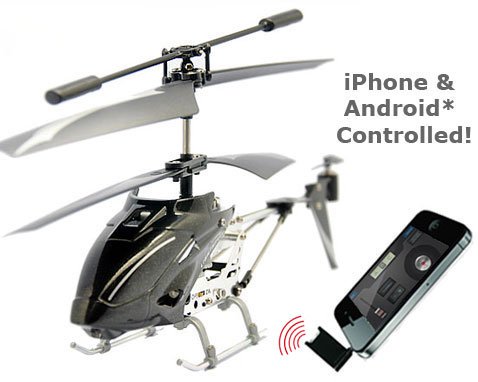 As recommended on the Gadget Show, this Lightspeed i-Helicopter
 is controlled from your iPhone (including iPhone 5 / all versions of iPad / iPod Touch
 - android phones also supported - see below*). The App itself (Copter Controller)
 is available free on the apple App store or Android market.  Has Gyro technology,
 for easily controlled Up/Down, Left/Right, Forward/Back. You don't have to waste
 loads of money on batteries for the controller as it uses your phone as the
 transmitter (plug in the included mini infra red transmitter to your phone). The App
 features a TURBO button for extra forward speed and you can turn on/off the LED
 lights on the helicopter from the App  You can fly up to 3 helicopters at the same
 time. As well as traditional control sticks on the App UI, you can also control the
 iHelicopter with motion control so you just tilt your phone to move the helicopter.
*Android phones supported: HTC: Desire (+ Z / S / HD Models), Incredible S, Wild Fire, Wild Fire S, Hero, Sensation (+ XL / XE Models), Rhyme, Evo 3D, Flyer, One X. Samsung: i9000, GALAXY S2, GALAXY S3, GALAXY Nexus, GALAXY Note. Moto: MB525. LG: P350. Sony Ericsson: XPERIA S LT26i. Google-Asus Series: Nexus 7.
Amazon
---
---
Must read posts: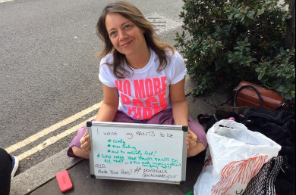 shinyshiny speaks to No More Page 3's Lucy-Ann Holmes...
---
---