Bo.lt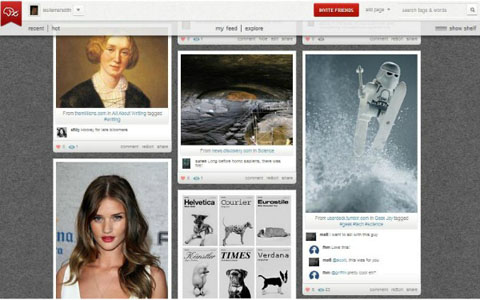 Like many of the sites on the list, Bo.lt looks a lot like Pinterest with its big images
and grid-like design. However, the idea behind Bo.lt is to save whole web pages
and written content in a new way that means you won't ever be greeted by 404
errors or re-directed elsewhere.

According to Mashable the site is foolproof:

"When you "bolt" a page, it is stored on the company's servers, so that even if the
page is later taken down from a site, you still have it."

As you'd expect, you can follow other 'bolters' and browse different categories.
You begin by adding a 'bolt it' button to your browser, then when you stumble
across a page you want to keep you can write a little blurb about why the content
is worth saving, give it a category, assign a photo to the bolt and even add hash
tags and things to make it easier for other members to find what they're looking
for.

Bo.lt is really clued up when it comes to online sharing, you can post immediately
to Facebook, Twitter and (interestingly) Pinterest and there's a 'bolt it' widget for
bloggers too.
---
---
---
---