We all know we spend far too much time stalking our friends on Facebook and mindlessly scrolling through tweets, but this week Twitter co-founder Christopher Stone has said it's "unhealthy" to sit and stare at the micro-blogging site for too long, despite the fact he, you know, founded it.
Speaking at an event earlier in the week, he said that he finds it unhealthy and a little worrying that some people have admitted to spending hours and hours on Twitter. Instead, he wants people to frequently visit the site, but then move around elsewhere:
"I like the kind of engagement where you go to the website and you leave because you've found what you are looking for or you found something very interesting and you learned something.
"I think that's a much healthier engagement. Obviously, we want you to come frequently."
[Via
The Huffington Post
]
By Becca Caddy | February 24th, 2012
---
---
Must read posts: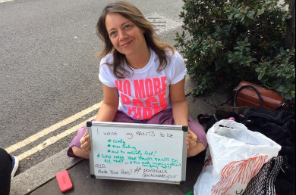 shinyshiny speaks to No More Page 3's Lucy-Ann Holmes...
---
---