Meet the team
The ShinyShiny team reside in London Bridge. Made up of writers, editors and our commercial team, we're all tech enthusiasts and seasoned industry pros.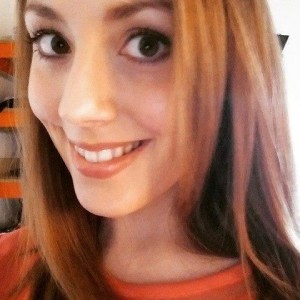 Holly Brockwell, Editor
Holly spent the first 7 years of her career in advertising: writing for Apple, T-Mobile, Orange and O2; working on the UK launches of two iPhones, the Huffington Post and BlackBerry 10; and getting her name on some pretty sparkly awards. Holly writes on most of the topics we cover, and does our smartphone and gadget reviews too.
Contact Holly with anything you think might suit ShinyShiny's audience, including review requests.
Email Holly
Follow Holly on Twitter
Becca Caddy, Publisher
Becca is passionate about health, fitness and wellbeing. She's particularly interested in wearable technology, how our mobiles can help us get fitter and ways to introduce mindfulness and meditation into our busy working lives. As a northerner living in London, she loves exploring the city, going to the cinema at every possible opportunity and Instagramming everything that crosses her path.
Contact Becca for all things health, fitness, wearable and wellbeing.
Email Becca
Follow Becca on Twitter
Lauren Bravo, Style & Social Media Columnist
Lauren is a professional tweeter, pop culture junkie and Netflix addict. She's written about fashion since she was in flared jeans, and barely a trend goes by that she doesn't have an opinion on. An early adopter, she can usually be found hunting for a bargain on the virtual high street and blasting the latest high-tech skincare claims.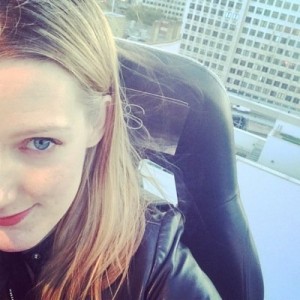 Sascha Taylor-Curtis, Beauty Editor
Sascha is a professional beauty blogger, reviewing everything from makeup, nail and hair products to the latest beauty gadgets. She's your lady for all things looking good.
Email Sascha (mention that your query is about ShinyShiny! Sascha has her own site too)
Follow Sascha on Twitter
Chris Price, Home & Car Columnist
When he's not predicting the future or writing about the latest developments in the connected home, Chris is normally driving his little Smart car around town. A passionate swimmer, he has his own swimming blog and is a qualified lifeguard. 
Email Chris
Follow Chris on Twitter
Diane Shipley, Staff Writer
Diane is especially interested in high-tech medical advances, weird and interesting uses of science, new gadgets, and the intersection of tech and lifestyle. When not working, she reads the internet, listens to podcasts, watches American TV, and thinks about leaving the house.
Contact Diane with tech news and anything related to health, science and feminism.
Email Diane
Follow Diane on Twitter
Ashley Norris, CEO
Ashley has been a tech journalist for longer than he cares to remember. He's passionate about mobile phones, technology and music and how social media can change people's lives.
Email Ashley
Follow Ashley on Twitter