The past week has seen Apple come under heavy fire thanks to the iCloud hacking scandal that led to hundreds of naked photos of female celebrities released on the internet. Following the breach, Apple CEO Tim Cook has promised that the company is going to increase security and prevent its customers from falling victim to hackers in the future.
Cook has confirmed that the accounts were compromised by hackers correctly guessing security question answers in order to get hold of passwords, and that the new systems will alert users whenever someone tries to change an account's password, restores data to another device, and when a new device logs into an account for the first time. According to Cook the notifications will start going out in the next two weeks.
Cook also admitted that Apple could have done more to inform people of the dangers hackers pose, and the company will be broadening its two-factor authentication to protect cloud backups. [Wall Street Journal via Digital Spy]
By Tom Pritchard | September 5th, 2014
---
---
Must read posts: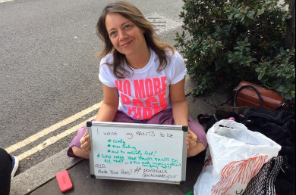 shinyshiny speaks to No More Page 3's Lucy-Ann Holmes...
---
---