Those Apple rumours just keep coming, especially coming up to the iPhone 6′s rumoured launch window, and keeping up with them all is proving to be a difficult task. To keep you up to speed, here is today's round-up of the biggest Apple rumours and news.
1. Reports say Apple is upset with the Thai government over the two iPhone 6 models leak
Yesterday we heard reports that Thailand's telecommunications regulatory body, the National Broadcasting and Telecommunications Commission (NBTC), publicly revealed that two iPhone models had been approved for sale in the country. Apple is apparently not to happy about this revelation. According to MacRumours "Apple has already met with officials at the country's NBTC to discuss the recent disclosure that two iPhone 6 models have been approved by the government agency for import into the Asian country."
Thai officials, on the other hand, argue that they have broken no conditions, and that despite revealing the existence of two new iPhone models they did not reveal any confidential information since Apple only requested that the official specifications remain a secret. [MacRumours via International Business Times]
2. The sapphire glass rumours can't seem to stay consistent
The question of whether or not the iPhone 6 will have a sapphire glass display has yet to have a consistent answer, and the rumours can't seem to come out with a consistent answer to the question. First it was all iPhone 6's will have the material, then only the larger premium models, and then none at all. Now the rumours state that the premium models will come with sapphire glass displays.
With the expected launch day less than a month away, it is unlikely that Apple has decided to make a change to iPhone 6's hardware, but it is yet to be seem whether or not sapphire glass will actually be included. We'll just have to be patient so that this question can be out to rest. [TrustedReviews]
By Tom Pritchard | August 15th, 2014
---
---
Must read posts: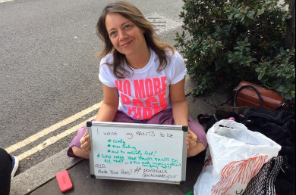 shinyshiny speaks to No More Page 3's Lucy-Ann Holmes...
---
---