Airport Express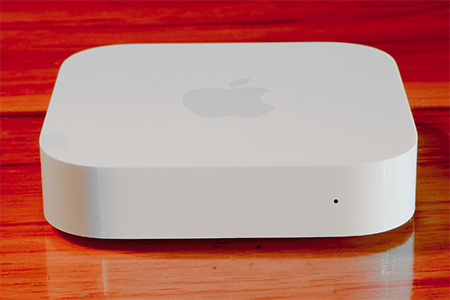 If you've got an iPhone or an iPad then an Airport Express
might be the best option. Plug your speakers into here and the Airport Express
will use your wifi network to wirelessly play your music. Easy to setup and
just a couple of button presses on your phone to tell it to play it on your
speakers instead.

The only downside is that this is obviously only going to work best if you
have Apple devices - as making it work with Windows is going to be a
whole lot trickier.
---
---
---
---