Unless you've been hiding under a rock over the past few weeks you'll have listened to, laughed at and danced around to Gangnam Style, the music video featuring South Korean rapper Psy, that's taken the internet by storm.
More than 227 million people have viewed the video now, but according to Mashable today it's broken a Guinness World Record for the "Most likes on YouTube" with 2,141,758 ad counting. As you'd expect Justin Bieber's Baby racked up more than a million, as did Adele's Rolling in the Deep, but Psy and his incredible brand of K-Pop has well and truly blown them out of the water now.
Dan Barrett, the Guinness World Records Community Manager, said:
"Having been the 'Have you seen this?!' video of the last two months across the web, it's great to be able to award a record for this tremendously popular video. In years past it was unthinkable that something would be viewed a hundred million times, and now "Gangnam Style" has achieved more than twice this figure in just three months on YouTube. PSY – your certificate is waiting here at our office, come pick it up any time!"
[Via
Mashable
]
By Becca Caddy | September 21st, 2012
---
---
Must read posts: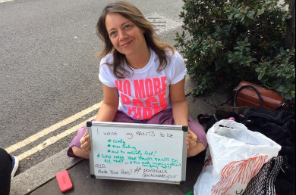 shinyshiny speaks to No More Page 3's Lucy-Ann Holmes...
---
---