T-Mobile got their announcement out first, but upset people by offering the Blackberry Bold on a business tariff only [UPDATE: The Bold will be offered on the Flext 35 tariff, with an extra 10 quid for the Blackberry email service]. Now Orange have announced they'll be pipping them to the post, by offering it to their customers from the 16th August, two weeks ahead of T-Mobile.
Orange will be offering the phone free on a 45 quid contract, making it the consumer's tariff of choice so far, since it won't involve any company tariff shenanigans.
The Blackberry Bold is being touted as an iPhone alternative, packing WiFi, HSDPA and a QWERTY keyboard. It seems to me, though, that there's a PR campaign being waged here, and we might find that the handset itself doesn't warrant the kind of noise level we're currently experiencing. Since you asked for my two pen'orth…
Orange
[via The Inquirer]
By Susi Weaser | August 12th, 2008
---
---
Must read posts: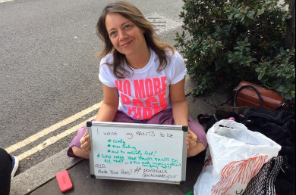 shinyshiny speaks to No More Page 3's Lucy-Ann Holmes...
---
---