10 Music making apps for the iPhone and iPad: GarageBand, Korg and Figure
It's not so long ago that music recording was just for people who could afford to hire a professional studio and engineer. To have the self belief that those hundreds of pounds per day weren't being wasted came from many hours of tuition, rehearsal and performance (or in some cases just a massive ego. Artists with egos – what?).
It was difficult for budding musicians to develop, nurture their talent and grow as composers and songwriters with the stakes so high, and so the advent of the trusty four track tape recorder and, later, digital recording interfaces and affordable computer software have levelled the playing field for those of us seeking to express ourselves through sound.
Skip on 10 years from the announcement that intuitive multi-track recording application Garageband was to be a permanent fixture of the Mac Operating System and the bedroom musician is turning to the pocket home studio to get some of the best sounds around.
The following 10 apps showcase some of the very best in iOS mobile recording, from world class synths, drum machines and multi-track software to intuitive apps that will encourage a burst of musical creativity from beginners and seasoned professionals alike.
Image via Laura Kidd
Propellerhead Figure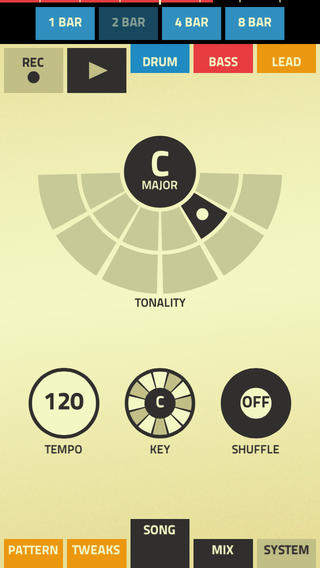 Picture 3 of 10
Designed to kickstart creativity on the go, Figure wants to be the reason you're reaching for your phone on the bus or ignoring your friends in the pub. It's quick, fun and easy to use.

The emphasis is definitely on quick, easy music making but the sound quality packs a serious punch, coming from Reason's Thor synthesiser and Kong drum machine. There are a plethora of settings to give a professional sheen to your music, too, and very few bells and whistles beyond the serious focus of making music that sounds good. We like!

Available from iTunes for £0.69.