ASUS Fonepad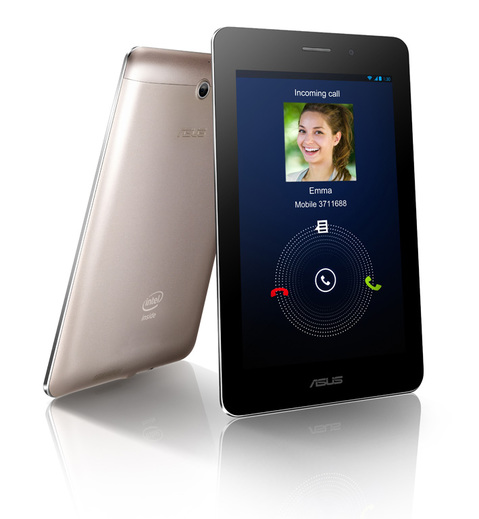 If you are after a phone with a really big screen,
and we mean really big then the Fonepad ought
to make your wants list. it is a handset - which you
can use to make and receive calls, but it comes
with a tablet sized 7inch 1280x800 IPS screen.

It also features an Intel Atom Z2420 processor,
a PowerVR SGX540 GPU, Android 4.1 Jelly Bean,
a 3MP rear-mounted camera and 720p high def
video. It isn't the prettiest phone to look at but could
come in quite cheaply at around £170.
So, most of the serious stuff has finished now the Mobile World Congress. Sure the exhibition goes on for a few more days but all major announcements have been made.
So what has MWC 2013 taught us
1 That the line between phone and tablet is really starting to blur. Fancy a phone with a 7insh screen? Well you will be able to buy one soon
2 That 4.7inch screen is now the sweet spot on high-end mobile devices. Anything smaller just looks a bit dated.
3 That the basic phone might be about to make a come back. Don't want the web, but want a phone with a battery that rolls on for days and days – well Nokia and others may have heard your pleas.
Here then are profiles of the key phones from the exhibition.