Kuchi-Paku Speaker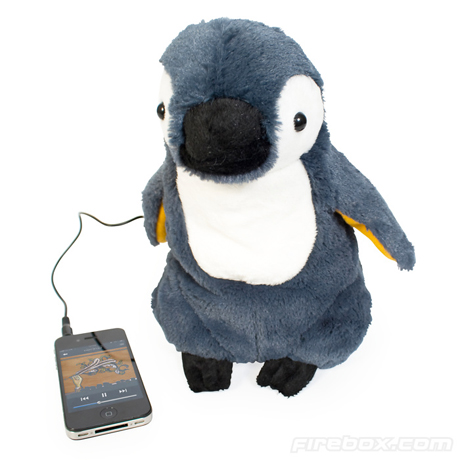 Set to be one of the biggest toys of Christmas 2011, the Kuchi-Paku speaker
range features a penguin, lion and a polar bear.

The Kuchi-Paku animals are pretty simple to use, just turn them on, plug your
phone into one of them, play some jolly music and they'll work as a speaker AND
sing along. You can also use them with a microphone too to add a bit more fun to
your next karaoke session.

Available from Firebox for £38.99.
If you prefer your tech to be fun, silly and sometimes furry as apposed to anything too serious you'll be happy to see we've thrown caution to the wind this afternoon, ditched the high-end, regular speakers and have collected together a list of our favourite animal speakers, including dancing cats, little koala bears and of course some angry birds.