Storyboards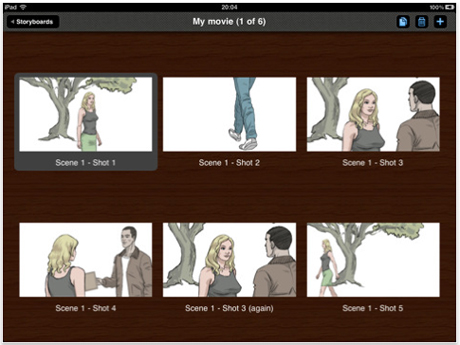 The Storyboards app is just that, a quick and easy way to create storyboards with
no drawing skills required!

There are hundreds of characters and props to choose from to make sure
everything looks exactly how you want it to and the interface works
really well with the iPad's multi-touch screen.

Available on iTunes for Free.
Although there are a few good video editing apps for the iPhone, there are HUNDREDS of brilliant behind-the-scenes apps for movie making, whether you want to figure out production costs or use your iPad as a digital clapboard.
We really had to extend this list out to iPads too, because so many of the apps really lend themselves to its compact design and big, clear screen.