Online video: spotlight still on YouTube? Whatever happened to its rivals?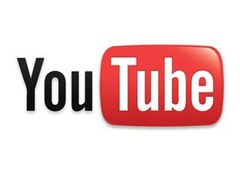 Think online video, think YouTube. Right? Well, sort of. Back in 2005 YouTube was just one of a series of start ups that tried to capture the user generated video space. Well the team must have got something right, because YouTube has established itself as the de facto online video destination, no doubt helped by its big money tie-in with Google.
However YouTube's early rivals haven't all disappeared, and several of them have some very interesting USPs. Vimeo, Viddler, Dailymotion and Blip.tv – can in many ways present a real challenge to the broadcast behemoth.
We all know what's great about YouTube. As well as being free and easy to use, it's now packed with quality broadcast content, and gives you an HD option in case you want your videos to look a bit more pro. And, with so much content, it's a rare day that you won't find exactly what you're looking for. But the most common complaint about the site is that, being the first and most popular, it's been cluttered with junk. Want a video of a cute kitten playing with string? Maybe. Want twenty thousand? No, not really. The same goes for the community aspect, which – though lively – is marred by trolls who only want to insult other filmmakers or start arguments with other users. So what else is out there if you're ready for a change?
Well, Vimeo is something different altogether. Claiming to feature the 'best tools and highest quality video in the universe', this is a site aimed at creative types who really want their movies to look fantastic. Full of animations and short films, it's not about teenagers falling off skateboards or Lady Gaga makeup tutorials – it's a stylish, professional looking site with over 3 million members, with a $60-per-year Vimeo Plus service for those want to upload unlimited HD and weekly uploads of up to 5G. however, if you're looking for community stuff, it might not be for you – while you can comment and create groups, the site isn't about counting views and subscribers. It's about hosting and nurturing creativity. It's a similar mindset to Blip.tv, which is all about finding an audience for independent shows – Blip say that they 'help creative people be creative'. Ie, no videos of failed BMX stunt, please.
Although it won't win any beauty contests, Viddler is another option for would-be filmmakers. It features a free service for non-commercial users, while its business service that lets you create your own branded player, priority and HD encoding as well as iTunes support. Last year the site was reported to have just under 1.5 million users, making it a bit smaller than the Vimeo bunch. But some users find the easy-to-use Viddler player a bit nicer than Vimeo (which, as you might expect, is more functional).
And if you still haven't found what you're looking for? Paris-based video sharing site Dailymotion is a really clean and straightforward-looking site, with categories across the homepage allowing you to find anything from news and music to short films. Videos have a twenty minute limit, which is pretty generous even compared to YouTube, and a separate Cinema section showcases full-length feature films. Since introducing HTML 5 last year, you'll need a compatible browser (Firefox 3.5, for example).
Have a look around, and – depending on what online video means to you – you might find that while YouTube is the biggest, it's not necessarily the best. (But, for attention seekers out there who just want their Nickelback cover version to be heard by as many teenagers as possible, there's only one place to go.)