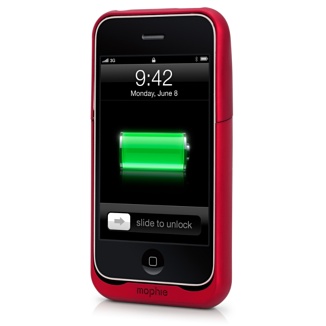 A great-looking rechargable battery that doubles as a stylish hard shell case.
It's not cheap, but it'll double the battery life of your iPhone 3G and 3GS. 
We've all done it: arrived on holiday (having smashed the baggage allowance and paid through the nose for it) with everything but the kitchen sink. Oh, and our phone charger. And your juice is already running low. How the devil are you going to rendez-vous with your mates when it's sangria-o-clock?
Never fear. Here are ten ways to make sure you've got battery back-up this summer, even when your usual charger isn't to hand.